CHL: Loss against Swedish Champions
04.10.2022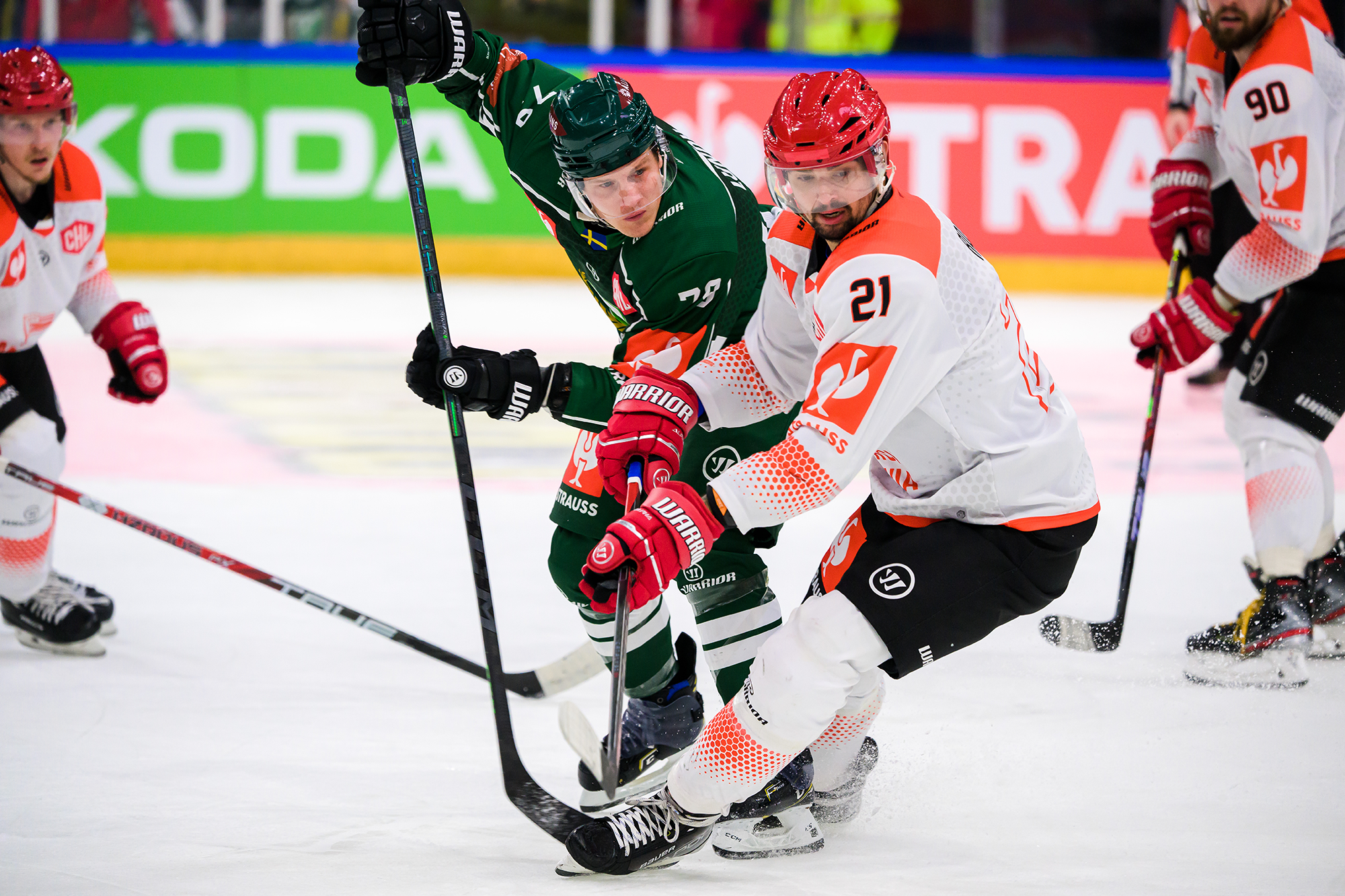 Champions Hockey League Group Phase Matchday 5 clash between Färjestad BK and Comarch Cracovia ended as win of Swedish team. Thanks to that, our rivals secured their spot in the Play-Offs.
Färjestad Karlstad - Comarch Cracovia 5:1 (2:0, 1:1, 2:0)
1:0 Anton Berglund - Marcus Westfält (05:05)
2:0 Patrik Lundh - Daniel Viksten, Linus Johansson (18:17)
3:0 Daniel Viksten - Linus Johansson (23:58)
3:1 Damian Kapica - Aleš Ježek (34:35)
4:1 August Tornberg - Carl Jakobsson (46:11)
5:1 Remi Elie - Joel Nyström (51:09, 5/4)

Referees: Martin Christensen, Daniel Eriksson (officials), Gustav Jonsson, Daniel Persson (linesmen)
Penalties (mins): 2-6
Shots: 36-10

Färjestad: D. Hildeby - T. Lennström, J. Nyström, O. Lawner, V. Ejdsell, M. Lindqvist - A. Bergqvist, A. Tornberg, P. Åslund, R. Elie, H. Björklund - A. Berglund, M. Göransson, P. Lundh, L. Johansson, D. Viksten - M. Lindroth, M. Johnsen, C. Jakobsson, M. Westfält, L. Forsell.

Cracovia: R. Stojanovič - A. Ježek, S. Kinnunen, M. Kasperlík, R. Rác, R. Sawicki - P. Husák, E. Němec, P. Wronka, M. Michalski, D. Kapica - J. Šaur, J. Gula, S. Brynkus, M. Račuk, Š. Csamangó - D. Tynka, D. Kapa, R. Arrak, A. Dziurdzia.