Damian Kapica with a new contract
01.10.2020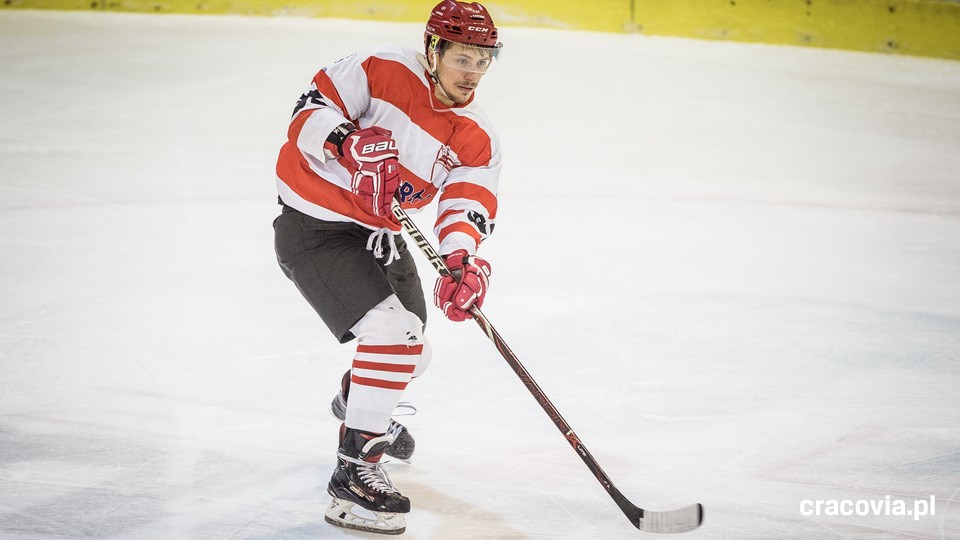 After a few months Damian Kapica returns to the Oldest Sports Club in Poland. The 28-year-old striker signed contract with Comarch Cracovia which is valid until the end of the current season!
Damian Kapica has been representing the Pasy since 2015 and during this time with Comarch Cracovia won two Polish Championship titles, one silver medal and the Polish Cup and twice the Super Cup of our country!
To the rich collection of titles was also enhaced by participation in a game in the Champions' Hockey League and the Continental Cup. In those last with Comarch Cracovia he promoted to the grand finals, where in January this year he took third place in the classification of the best shooters of the tournament in Danish Vojens.
Popular "Kapi" was also the most successful player of 12-time Polish champions in the 2019/20 season, and in the Canadian classification PHL took third place with 62 points for 22 goals and 40 assists! After the last season, the player started trainings in a club from Slovakia, Bratislava Capitals. Finally he decided to return to Poland and put on the jersey in white and red stripes again!
- I am very happy to be a Comarch Cracovia player again!I can't wait to perform in front of the Krakow audience. See you at Siedleckiego 7! - said the player who signed the contract valid until the end of the current season.
Damian, welcome home and good luck!