Jeremy Welsh signs with Cracovia!
15.12.2020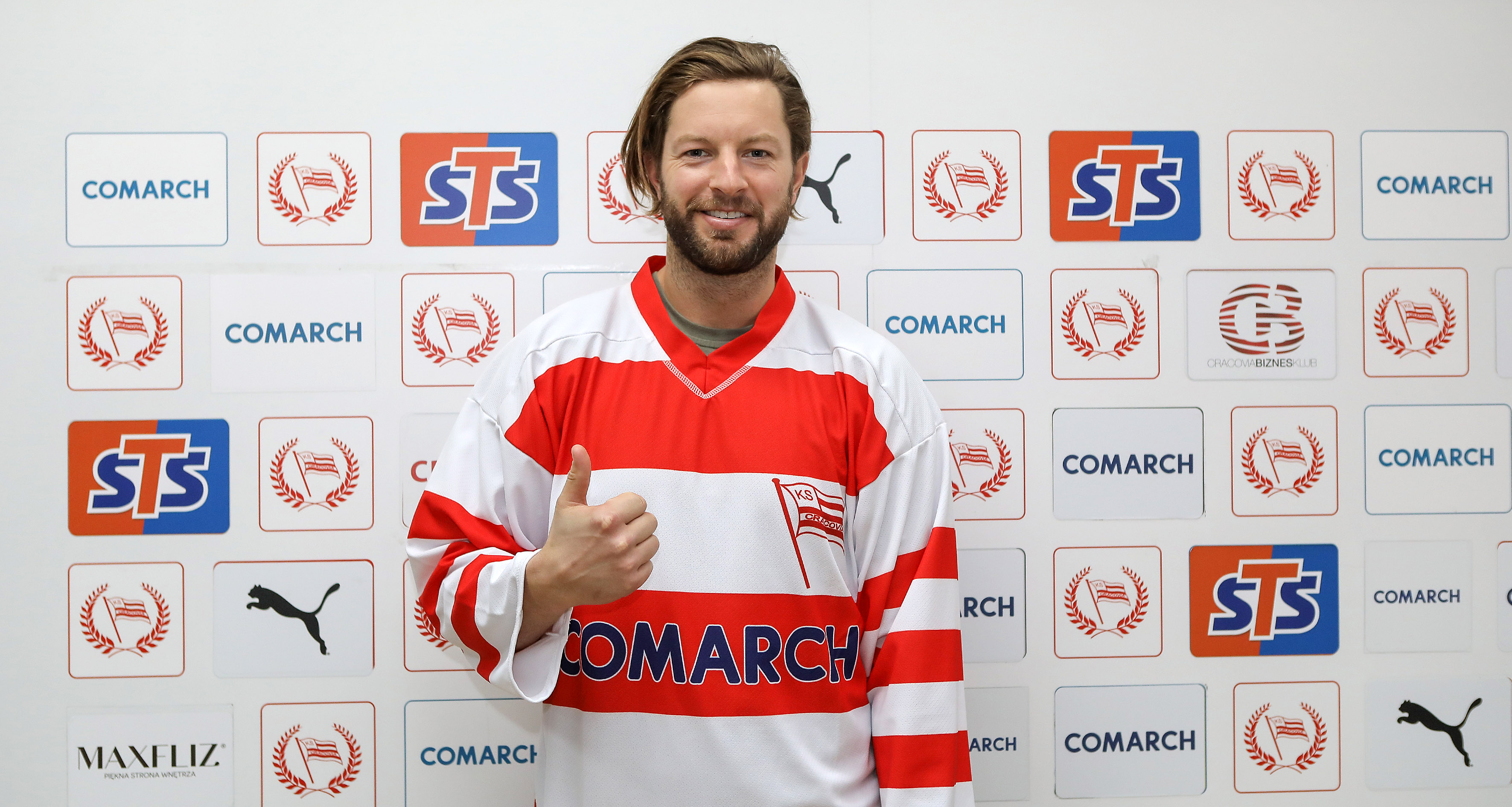 Jeremy Welsh signs with Cracovia until the end of the season! Ex-NHL player and NCAA champion is the newest acquisition for The Oldest Club in Poland where he will further strengthen our offensive firepower.
Jeremy Welsh, born April 30th 1988 in Bayfield, Ontario plays either as a left winger or a center. He's 6'5'' tall and weighs 210 lbs. During his junior career he spent three years playing in the NCAA, where he scored 100 points in 119 games and won the ECAC Divisional Championship in 2012.

He debuted in the NHL the same year, playing for the Carolina Hurricanes. During his tenure in the NHL he represented the aforementioned Canes, Vancouver Canucks and St. Louis Blues. He also played in the AHL, where he scored 57 goals and 58 assists in 277 games.

Our new player decided to continue his career in Europe four years ago, when he signed for the Fischtown Pinguins. Before signing with Cracovia he had a short stay at Czech Ekstraliga's Dynamo Pardubice.

Cracovia is a great club with many traditions, that's why I decided to come here. I want to take my team to the play-offs and win a championship – said Jeremy.

Jeremy, welcome and good luck!