PHL: Loss against GKS Katowice
18.09.2022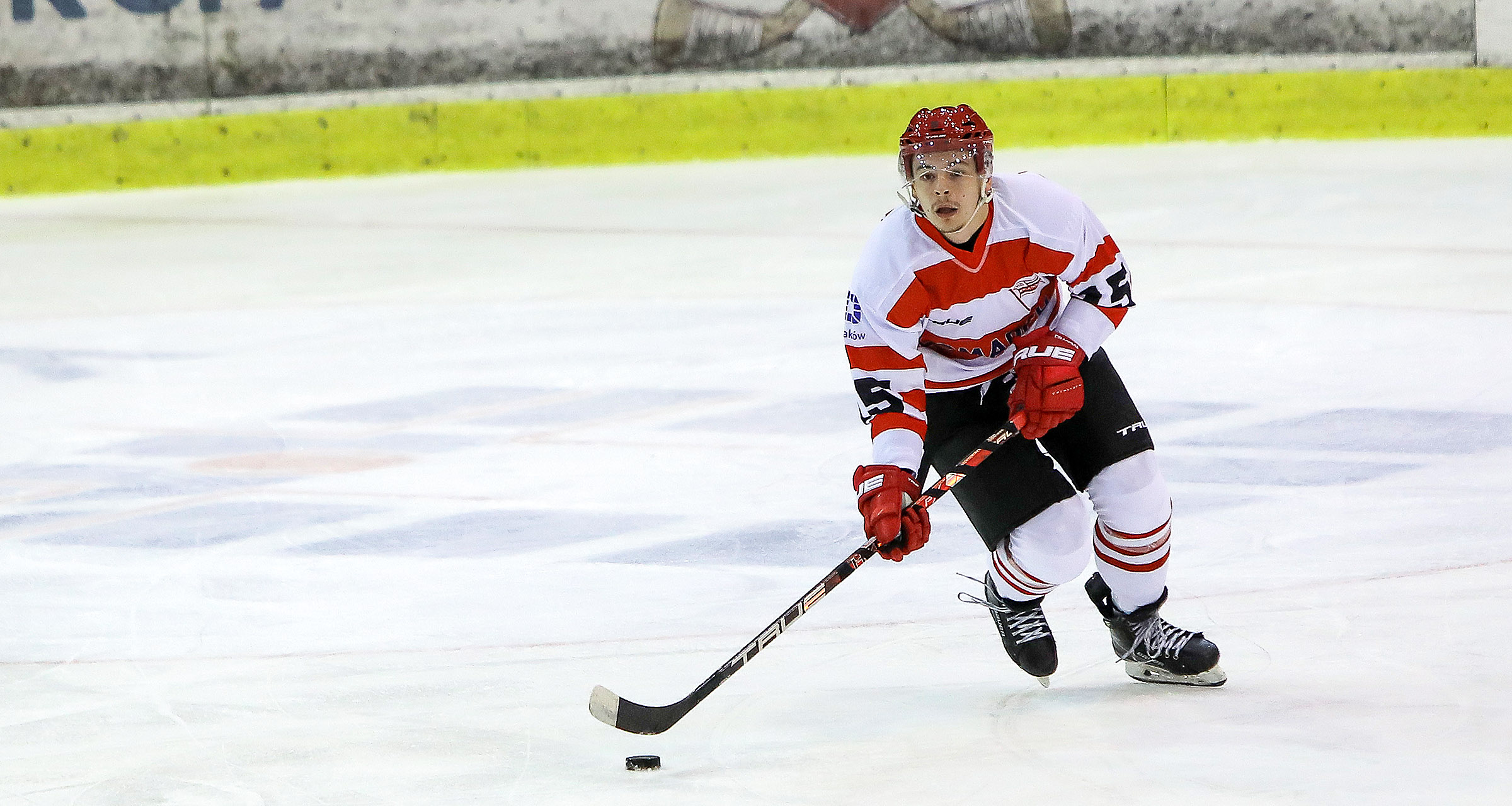 The match of two Polish club competing in Champions Hockey League finished as win of national champions from Katowice. The only goal for Pasy was scored by Erik Nemec.
Comarch Cracovia - GKS Katowice 1:3 (0:1, 1:0, 0:2)
0:1 Grzegorz Pasiut - Bartosz Fraszko, Marcin Kolusz (16:11, 5/4)
1:1 Erik Němec - Patryk Wronka, Matias Sointu (28:16, 5/4)
1:2 Brandon Magee - Bartosz Fraszko, Marcin Kolusz (50:49, 5/4)
1:3 Bartosz Fraszko - Grzegorz Pasiut (59:46 - empty net)

Referees: Patryk Kasprzyk, Przemysław Gabryszak (officials), Grzegorz Dzięciołowski, Michał Żak (linesmen)


Penalties (mins): 6-22

Shots on goal: 35 - 27

Attendance: 500

Cracovia: R. Stojanovič - J. Šaur, J. Gula, M. Michalski, R. Arrak, M. Račuk - A. Ježek, S. Kinnunen, M. Kasperlík, R. Rác, R. Sawicki - P. Husák, E. Němec, M. Sointu, P. Wronka, Š. Csamangó - S. Brynkus, A. Dziurdzia.

GKS Katowice: J. Murray - M. Rompkowski, M. Kolusz, B. Fraszko, G. Pasiut, B. Magee - N. Mikkola, J. Wanacki, C. Blomqvist, I. Smal, J. Monto - M. Kruczek, P. Wajda, J. Prokurat, M. Lehtonen, T. Pulkkinen - D. Musioł, K. Maciaś, M. Bepierszcz, H. Olsson, S. Hitosato.