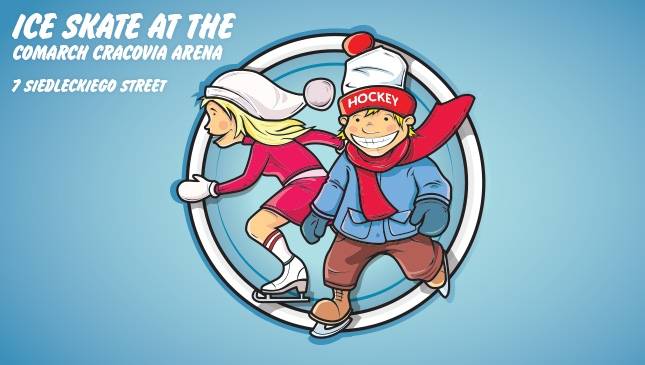 The ice skating sessions at our Rink are back after the pandemic break! Drop in for the session at the Comarch Cracovia arena - come to 7 Siedleckiego Street and have fun at the rink!

ATTENTION: Due to the current sanitary regimes, we'd like to inform you that inside the Ice Rink at Siedleckiego 7 Street the face coverage is strictly required. It is possible to wear a face mask or the full safety vizor. Both of them are not required during the skating.

Schedule: 
available constantly [
HERE
].
* - session is 60 minute long

PRICING:

90 minutes:

Adult: 13 PLN
Student/Child: 11 PLN


60 minutes:

Adult: 10 PLN
Student/Child: 8 PLN

 

You can also buy a ticket for 10 ice skating sessions:

90 minutes: Adult - 120 PLN, Student/Child - 100 PLN
60 minutes: Adult - 90 PLN, Student/Child - 70 PLN

The tickets are available at the arena. It is possible to rent the skates: hockey skates: 10 PLN, figure skates: 11 PLN. Skate sharpening is available for 15 PLN. Locker room: 2 PLN.