2021 Semi-finals: Rudolf Rohacek & Robert Kowalówka [Interviews]
21.03.2021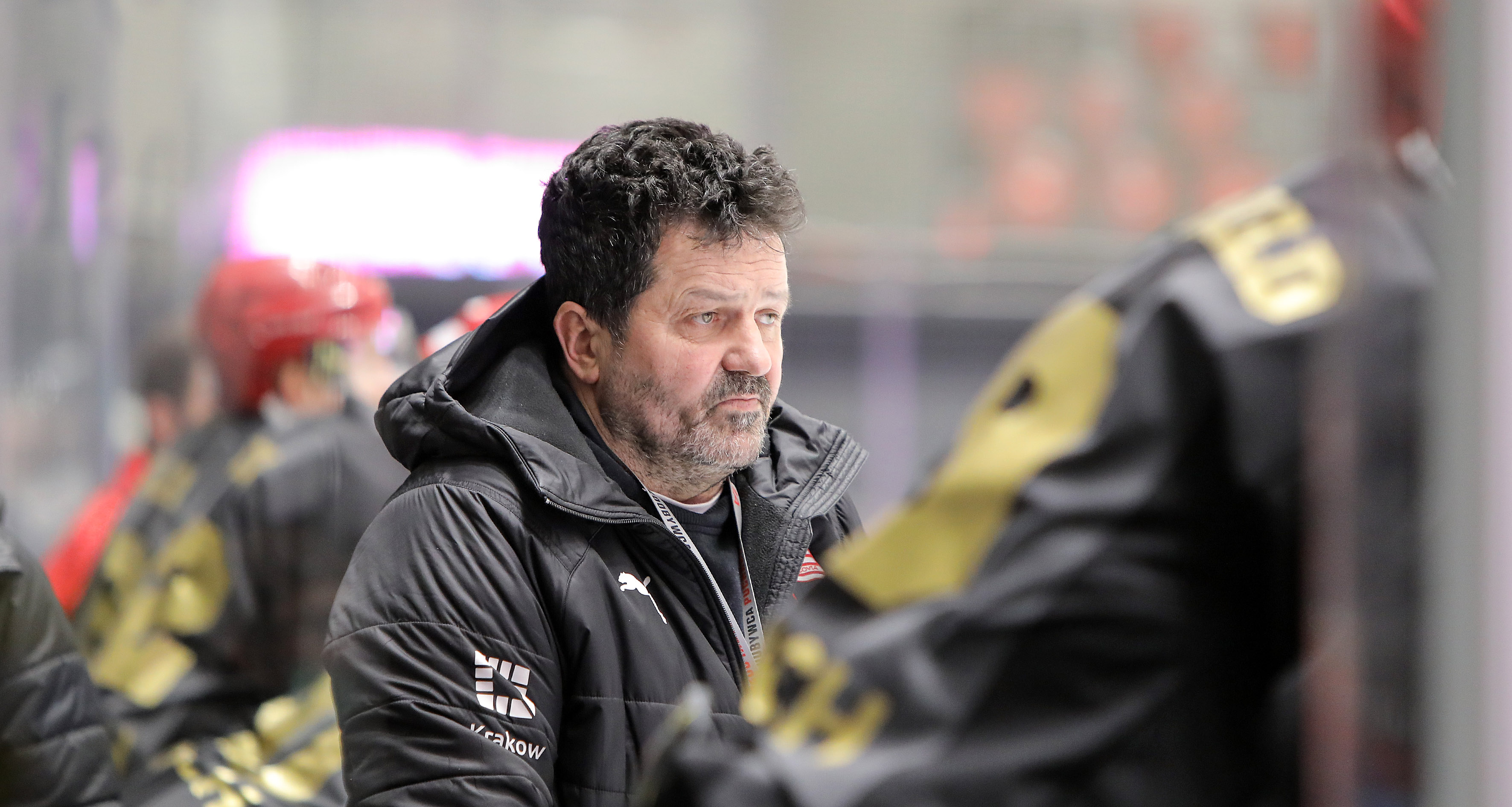 What the coach and the game MVP had to say after the Sunday clash against Tychy? Find out below!

Rudolf Rahacek (Cracovia's coach):

Coach, how would you sum up those semi-finals series?

RR: Those games against GKS Tychy were really though, the details were decisive: pace of the game, transition between defence and offense and pressing, which helped us to force the opponents to make mistakes, all that were into place on our side. Through the whole series we were playing exactly what we've wanted. Obviously not all of the games were perfect, especially those that were lost, but in the end we are the team that won 4 games. I can see a really good chemistry between the players. We regret that we've lost our first goalkeeper Dennis (had to come back to Russia because of his fathers' death - editorial note) but Kowalówka stepped in and he showed top class performences in the last 2 games (2x MVP). This is the biggest reveletion of the series but I personally think that everyone was playing really well. I can say that we created a very good team. 

How are you going to prepare for the finals? Do you already have a plan for GKS Jastrzebie?

RR: Tomorrow there will be a day-off for everyone that want it, from Tuesday we will start to prepare on 100%. We look forward into those games with Jastrzebie. They had 20+ points of advantage in the regular season, they are the favourites but I know that we will go there well prepared. Obviously I got something in my mind, we will work on tactics and we are definitely highly motivated to win on Friday. 

Do you think that the competitiveness of this years' play-offs increased if compared to the last year?

RR: Well, I'm not the one to judge. Let's leave it to the fans, journalists and experts. We were focused on our players and our team. Honestly, I was inddifferent to who are we going to play against. It turned out to be Jastrzebie, so here we go. I can only say on behalf of my team, that it was a really good hockey and I'm proud of my players. 

 

Robert Kowalówka (goalkeeper and MVP in game 5&6):

Robert, we are advancing into the great finals! What are your opinions on the rivalry with GKS Tychy?

RK: Yeah, the final is ours! The rivalry was though and equal. It was visable throughout every single game. In my opinion, the decisive game was the one on Friday that we have won 3:0 in Tychy. Today we have finished the job and we are really happy because of that. 

We could see that with every minute, just like on friday, your confidance was growing with every minute.

RK: Right, we have left no illusions, we started really well. In the 2nd tercion we scored 2 more goals and we knew that we are not going to give out this game to the oponnents. 

You've stepped into the goal in a very though moment and now you write a very beautiful history.

RK: I just do my job! I always have to be prepared. I'm very happy that we have won those 2 games and closed them out. Now we have a very short period of time to celebrate, and after that we are going to prepare as a team for the finals.