PHL: Loss of Pasy after Overtime
17.03.2023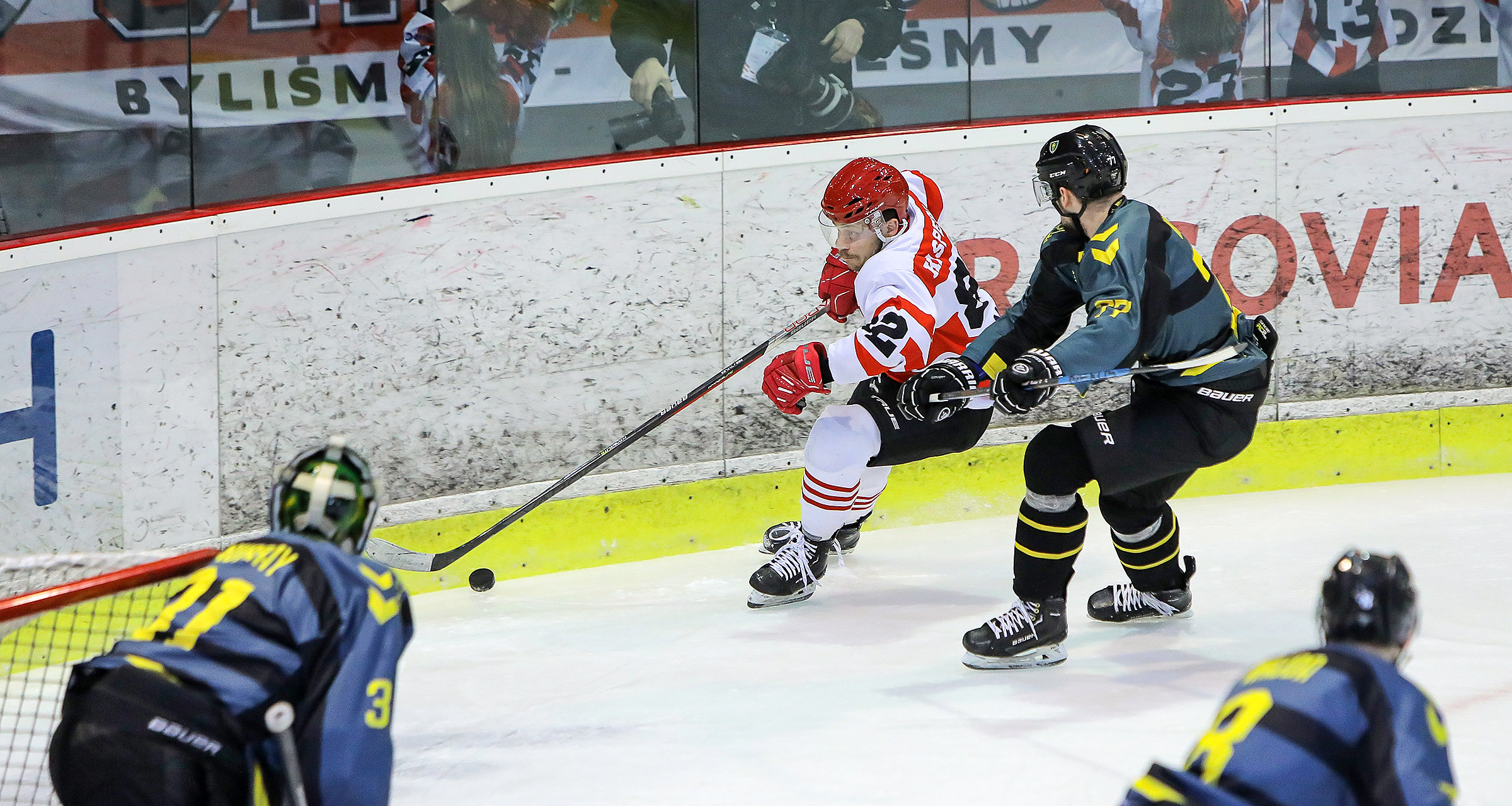 The 5th match of a semi-final clash of Pasy against GKS Katowice finished as loss of our team after overtime. The next match will be played in 19th March.
Comarch Cracovia - GKS Katowice 4:5 (0:1, 2:2, 2:1, OT 0:1)
0:1 Hampus Olsson - Juraj Šimek, Brandon Magee (19:43, 5/4)
1:1 Roman Rác - Patryk Wronka, Damian Kapica (20:59)
1:2 Teemu Pulkkinen - Hampus Olsson, Aleksi Varttinen (22:19)
1:3 Grzegorz Pasiut - Mateusz Bepierszcz, Bartosz Fraszko (27:13)
2:3 Mico Luoto - Radosław Sawicki, Roman Graborenko (27:59)
3:3 Erik Němec - Radosław Sawicki, Mico Luoto (50:19, 5/3)
4:3 Roman Rác - Saku Kinnunen, Patryk Wronka (53:02)
4:4 Grzegorz Pasiut (54:15, penalty)
4:5 Bartosz Fraszko (77:08, 3/3)

Referees: Michał Baca, Bartosz Kaczmarek (officials), Sławomir Szachniewicz, Wojciech Moszczyński (linesmen)
Penalties (mins): 8-12
Shots on goal: 50-41
Attendance: 2400

Cracovia: R. Stojanovič - J. Šaur, J. Gula, P. Wronka, R. Rác, D. Kapica - A. Ježek, S. Kinnunen, A. Łyszczarczyk, E. Němec, R. Sawicki - M. Luoto, R. Graborenko, M. Kasperlík, M. Račuk, V. Tomi - M. Bezwiński, P. Husák, S. Brynkus, M. Michalski, J. Walker.

GKS Katowice: J. Murray - M. Rompkowski, M. Kruczek, M. Bepierszcz, G. Pasiut, B. Fraszko - R. Mrugała, P. Wajda, J. Šimek, J. Monto, B. Magee - K. Maciaś, J. Wanacki, M. Lehtonen, T. Pulkkinen, H. Olsson - A. Varttinen, D. Musioł, S. Hitosato, I. Smal, P. Krężołek.