PHL: Unia won first match of a 3rd place clash
27.03.2023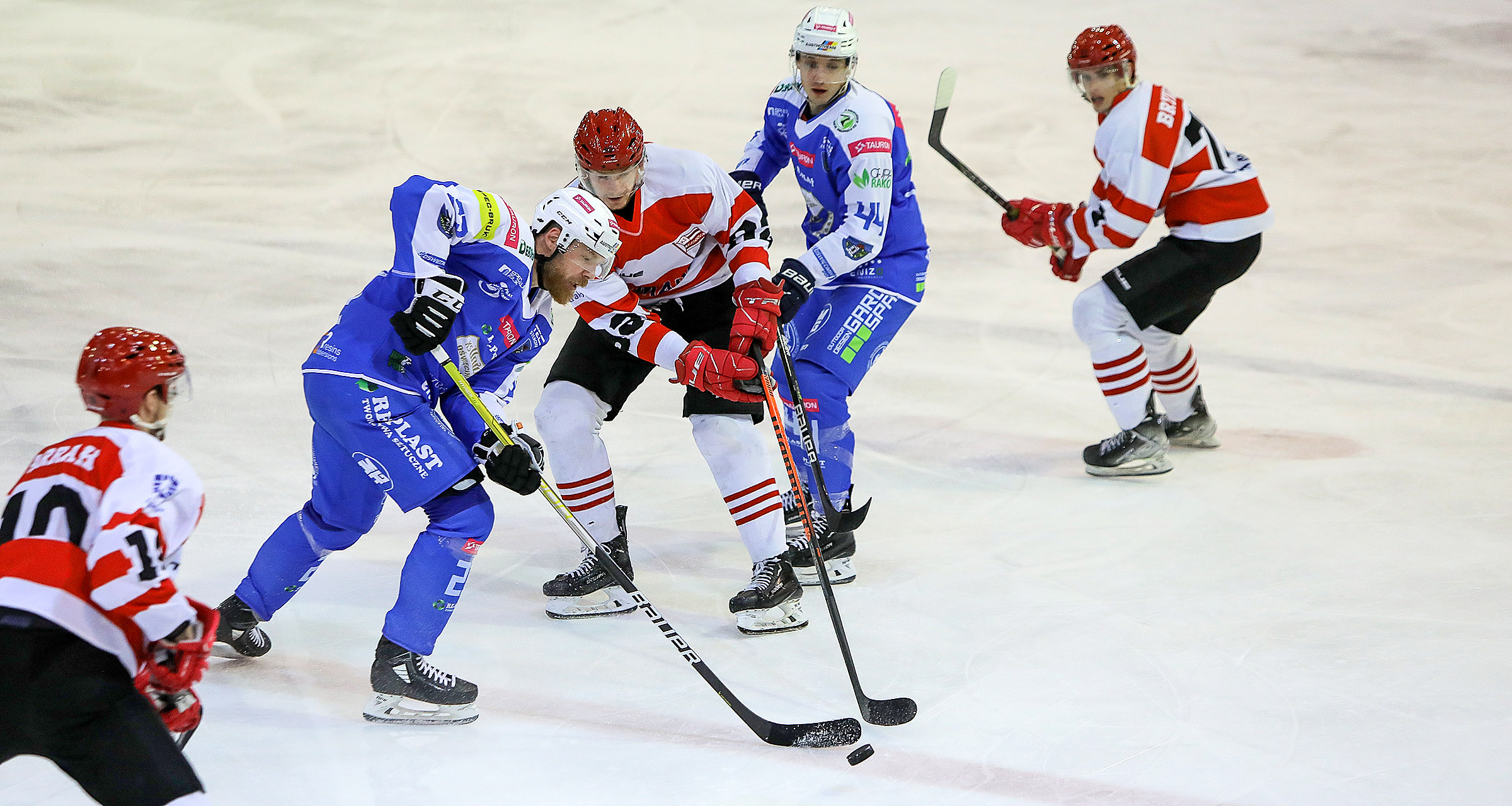 First match of 3rd place clash in Polish Hockey League finished as defeat of Pasy. Tauron Re-Plast Unia Oświęcim won 3-2.
Comarch Cracovia - TAURON Re-Plast Unia Oświęcim 2:3 (1:0, 1:1, 0:2)

1:0 Patryk Wronka - Jiří Gula (03:57, 5/4)

2:0 Erik Němec (26:32)

2:1 Peter Bezuška - Krystian Dziubiński, Pawło Padakin (27:47)

2:2 Peter Bezuška - Pawło Padakin, Michael Cichy (49:50)

2:3 Pawło Padakin - Erik Ahopelto, Kristaps Jākobsons (56:10)

Referees: Patryk Kasprzyk, Krzysztof Kozłowski (officials), Wojciech Żak, Michał Gerne (linesmen)

Penalties (mins): 33-8

Shots on goal: 31-25

Cracovia: D. Zabolotny - J. Šaur, J. Gula, P. Wronka, R. Rác, M. Michalski - P. Husák, R. Graborenko, A. Łyszczarczyk, E. Němec, M. Kasperlík - M. Luoto, M. Bdžoch, R. Sawicki, M. Račuk, V. Tomi - A. Ježek, D. Krejčí, S. Brynkus, R. Arrak, M. Bezwiński.

Unia: K. Lindskoug - R. Diukow, A. Jerofejevs, E. Ahopelto, K. Dziubiński, P. Padakin - F. Pangiełow-Jułdaszew, K. Jākobsons, A. Denyskin, M. Cichy, A. Szczechura - P. Bezuška, M. Noworyta, T. Da Costa, Ł. Krzemień, S. Kowalówka - M. Noworyta, J. Sołtys, T. Laakso, D. Wanat, A. Prusak.