Win against Saryarka. "Pasy" on their way to win The Cup!
04.03.2022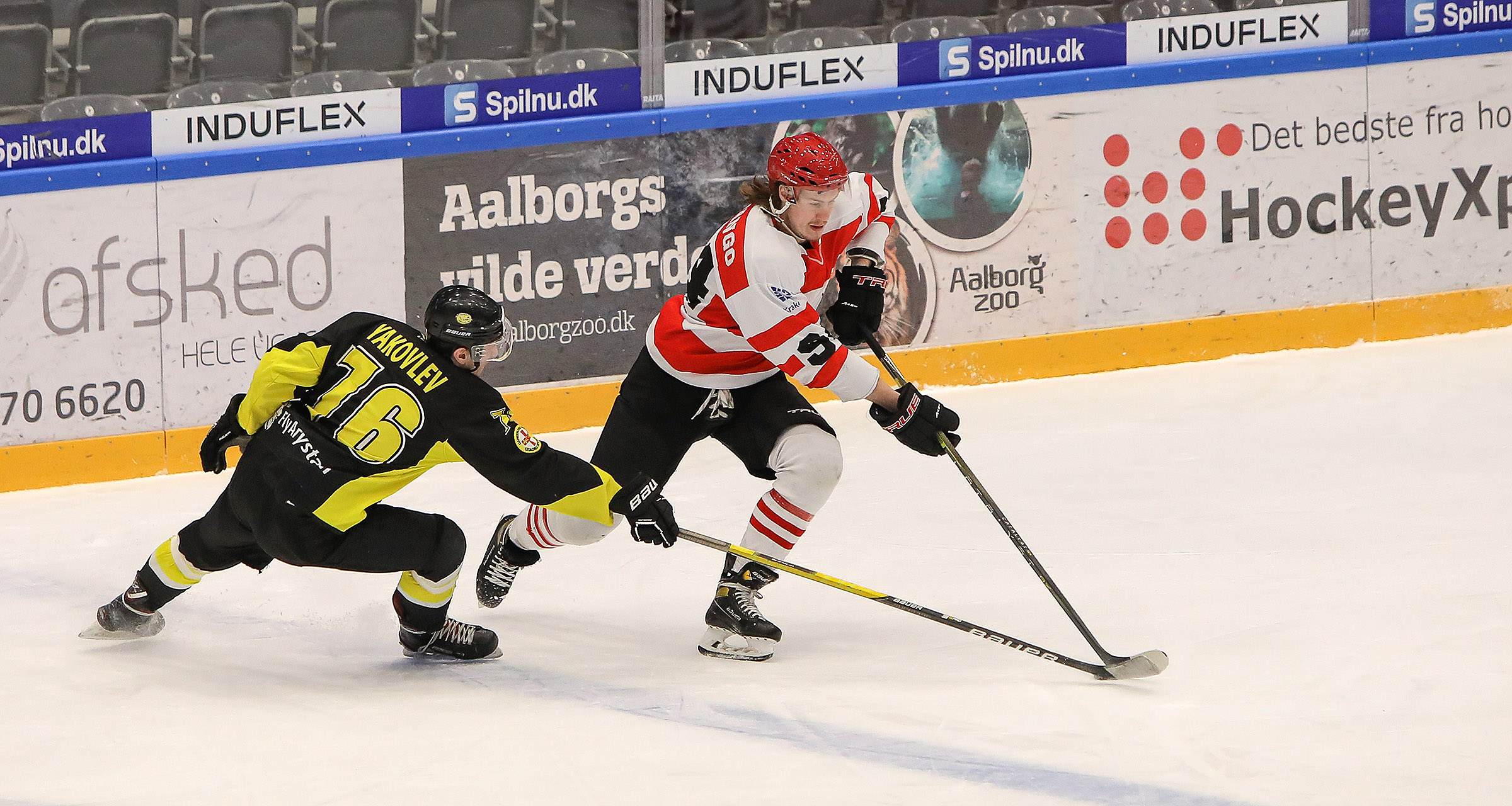 Comarch Cracovia made a suprise. They won their first game of IIHF Continental Cup Final Tournament against higher-ranked Saryarka Karagandy with the score of 2-1. Goals for our team were scored by Evgenii Popitich and Jiří Gula. Tomorrow Cracovia will face the hosts of a tournament, Aalborg Pirates.
Comarch Cracovia - Saryarka Karagandy 2:1 (0:1, 2:0, 0:0)
0:1 Michaił Rachmanow - Nikita Anochowski, Siergiej Barbaszew (03:47)
1:1 Jewgienij Popiticz - Jewgienij Sołowjow (27:10, 4/5)
2:1 Jiří Gula - Grigorij Miszczenko (34:45, 4/4)

Penalties (mins): 4-4
Shoots: 25-20
Attendance: 203

Cracovia: D. Pieriewozczikow - J. Müller, J. Gula, E. Němec, A. Ježek, D. Kapica - M. Dudaš, I. Augustyniak, J. Popiticz, J. Sołowjow, D. Ismagiłow - S. Kinnunen, I. Worobjow, G. Miszczenko, J. Dugin, A. Złobin - W. Kazamanow, I. Ļeščovs, S. Brynkus, C. Shirley, Š. Csamangó.

Saryarka: A. Szutow - E. Siksna, J. Woronkow, S. Gołodniuk, S. Danijar, S. Grymzin - F. Koroszew, D. Mołodsow, S. Barbaszew, N. Anochowski, M. Rachmanow - K. Połochow, E. Nurgaljew, W. Kuljew, A. Borisewicz, K. Biełajew - D. Kiselew, D. Fjodorovs, K. Kożewnikow, A. Jakowlew, I. Bezrukow.